Randall Electrics & Trade Services are an experienced team of electricians that provide a Tidy, Timely & Trusted service to clients throughout the Greater Sydney Region.
If you're after an electrician or team of electrical contractors to provide services incorporating light, power, phone, data or fire requirements for your home or your business – and you're after real service, Randall Electrics and Trade Services are the electricians for you.
When you hire a tradie from the Randall Electrics & Trade Services team, depending on your particular job, you, just like our other clients (see what they've said about us) will experience most, if not all 8 benefits of working with us. Those benefits are as follows.

Emergency Response
Our master licensed electricians are on call 24 hours a day, 7 days a week for urgent and emergency works which means that when the unforeseen strikes, you can rest assured you're in good hands that will fix the problem quickly and with a minimum of fuss.

National coverage
If you run a multi-site organisation or have real estate portfolios or strata sites across the country or just have a holiday home in another state, you can be sure you'll receive the same Randall service promise regardless of where you are. No more multiple suppliers, multiple calls, multiple bills – one call really can help you manage it all.

Safety
Randalls has a culture of safety – our electrical services are supplied in a manner that meets top professional standards and complies with all occupational health and safety standards. That means that your jobs – whatever the size and scope – will be carried out in a safe manner and the site will be left clean, tidy and safe before we depart.

Environmentally Friendly
Power doesn't have to come at a cost to the environment. Having EcoSmart and Flurocycle accreditations means we're committed to helping you or your organisation save not only on your energy bills but also to reduce your carbon footprint wherever possible. Not every electrical company has these accreditations – we have them because we believe it's important to play our part.

Quality Advice
Randall's has been supplying customers electrical trades people for more than 25 years across almost every kind of job you can imagine that might require an electrician or team of electricians. That means that you'll get advice on cabling, wiring, lighting design, appliance issues, energy saving, preventative maintenance, etc from a real electrical expert – not a novice.

Warranty
When you hire someone to do the job, you just want it done. If there is ever an issue with a job we've worked on that requires corrective work – it will be done for you without charge.

Piece of Mind
Having worked with government departments requiring staff to undergo police checks means that clients can rest assured that any electrician from the Randall's team on your site is certified trustworthy.
Randall Electrics & Trade Services is a family-owned business initially established by Peter Randall in 1987.
Peter serviced his electrical apprenticeship with Prospect County Council which later became Endeavour Energy. He decided early in his career to get his electrical contractors licence and start a business that gave his customers, mainly domestic at the time, the kind of service he knew they were really after – someone who turned up on time, did the job properly and, possibly most importantly, cleaned up after themselves.
Peter's exemplary service standards soon caught on and he gained clients in real estate and then strata services. He then added his first apprentice to the business, then another tradesman and another apprentice and so on.
The organic growth has continued creating the large national team of electricians in Sydney, that Randall Electrics & Trade Services has today. You can read more about why clients choose to work with Randall Electrics & Trade Services.
Industry Experienced Electricians
Having an experienced electrician on your electrical maintenance team that understands the ins and outs of your industry is important to ensure minimal disruption takes place. Randall Electrics and Trade Services experienced electricians have more than 30+ years experience across a wide range of industries including;
Racing & gaming
Real estate
Strata management
Financial institutions
IT&T
Retail (everything from individual shops, to shopping centres, to large national chains)
Hospitality
Design
Manufacturing facilities (including food)
State government
Local government
Federal government
Advertising & media
We have worked for the following client organisations;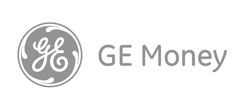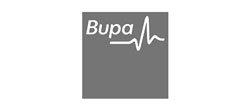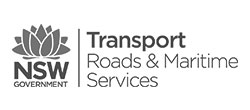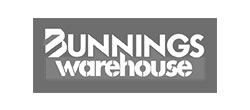 Electrical emergency? Our emergency electricians are on call 24hrs, 7 days. Call us & we'll send help to you asap.